Introducing SmartGraduate 2013
We are finally handshaking our graduates who seek to obtain scholarships to pursue Postgraduate degree or who aspire to get their dream jobs.
Today, the competition is high when it comes to both scholarships and jobs. With SmartGraduate, you are a step ahead of the rest. This gives you a better chance of obtaining that which you seek.
SmartGraduate has the ability to simulate Computer Based Ability Testing which has grown to prominence lately in this side of the world. In addition, you can prepare for any scholarship or job screening test at the comfort of your home but with the feel of the live exam scenario.
With over 40,000 questions and answers with full explanations from different subject areas including Aptitude, Verbal reasoning, Current affairs and General questions (which are known to be the highest occurence in scholarships and jobs screening testing), you are on your way to coming out a success.
SmartGraduate is not constrained to ability testing, it has rich content that prepares you for Jobs, Scholarships and Postgraduate studies. The content covers the following areas:
Jobs
Jobs Guide: Find out all you need to know to landing your dream job.
Job Application Mistakes: There are several mistakes people make when applying for jobs, find out those mistakes and learn how to avoid them.
Sample Job Application Letters: See professional samples of successful Job Application letters.
Job Interviews Guide: Heading out for an intervew? Are you really prepared for that interview? Are you in the perfect attire? Do you have what the company needs? Find out more and how to answer these questions.
CV Samples: See professional Curricullum Vitae (CV) and Resumes samples.
Scholarships
Nigerian Scholarships: Find out most scholarships in Nigeria and their outing dates. You also get to know the eligibility and requirements for applying. In addition, you can find out the scholarship benefits and the duration of the benefit and any condition that can result in the termination of the scholarship.
Scholarship Interviews Guide: Most major scholarships in Nigeria organizes interview sessions after screening tests might have filtered a major part of applicants. Get to the head of the interviewers by knowing what they require of you.
Postgraduate
Personal Statement Samples: Most (if not all) foriegn schools require you to provide a personal statement to support your application. See successful personal statement samples and also find out how to craft yours from scratch. How good your personal statement is can win you a spot in your desired institution and course of study.
Reference/Recommendation Letter Sample: This is required while applying to foriegn schools for Postgraduate studies. See samples of Reference and Recommendation letters.
UK Postgraduate Schools: Find out schools in the UK that easily gives Nigerians admission and scholarships, also most major courses that are offered. You can also find out the range of tuition fees that apply in each school.
Cost of Living: This is a major concern for most students because a wrong assupmtion can get you stranded in a foreign land. Find out to the detail, the cost of living in most cities in the UK.
As time goes on, we will include information from other countries aside the UK.
More features are currently under development and updates will be regularly issued as information changes and new information is made available.
Marketing & Discounts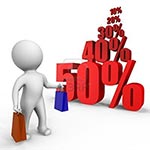 Become a Ratelsoft Accredited marketer and earn up to 50% discount on SmartGraduate
Would you like to market SmartGraduate or any of our products?
If you have used several similar products of ours, you will realise that there is something special about ours. Take advantage today and make money for yourself.
For more info please call 08061595590, 08064377962 or 07032210222. You can also make enquiries by sending an email to info@ratelsoft.com
STANDARD DISCLAIMER: WE WOULD NOT BE HELD RESPONSIBLE FOR ANY PAYMENT ISSUES RESULTING FROM PURCHASING FROM THIRD PARTIES AND REFUND IS SUBJECT TO THE REFUND POLICY OF THE THIRD PARTY. CONFIRM THE VALIDITY OF THE THIRD PARTY BEFORE MAKING ANY PAYMENT.
Download SmartGraduate
SmartGraduate 2013 is FREE to download and try out the demo version.
SmartGraduate 2013 is a licensed software application and its license is on a per-system basis and the license duration is for the lifespan of the system.
SmartGraduate Activation
SmartGraduate is a licensed software application and can be used by multiple users due to our profile management feature that manages the performances of individual users.
SmartGraduate 2013 PC version license goes for ₦1,500 only.
You can choose to Pay Online or via the Bank. Paying online would enable you receive your Activation Code instantly via your phone number as well as your email address.
Purchase Activation Code
Pay Online

SmartGraduate Version 1.0.0
If you wish to pay via the bank, payments can currently be made to the following GTBank account:

| | |
| --- | --- |
| Account Name: | Ratelsoft Nigeria Limited |
| Account Number: | 0126648772 |
After Payment please send a text message to either 08061595590, 08064377962 or 07032210222 bearing the name which you wrote down during the payment, the amount paid, the number of licenses required, and the product name. e.g:
Richboy David, 3000, 2 licenses, SmartGraduate
An Activation Code will be sent to the same phone number within 5 minutes of payment confirmation.
The above process has been relegated to the bottom of the attendance priority list. For a more reliable and faster response with your Activation codes and for receiving discounts on your payments, we recommend you first make the order online before using any means of payment you choose. Click here to Learn How To.
Need the Hard Copy?
You can order for the hard copy of SmartLearn JAMB PC version. We have marketers in several states in the country. You can also become one today.
To place an order for the hard copy, please call 08061595590, 08064377962 or 07032210222
Like SmartGraduate on
Facebook